How to solve the transparency problem of LDPE when doing the film blowing test?
Why film with poor poor transparency when doing the film blowing test?
1. The traction speed might be too fast,the film cooling time is too short, which leads the film get poor transparency
2.The resin raw materials might content excessive moisture;
3.Low extrusion temperature, the resin is poorly plasticized;
4.Blow ratio is too small.
Solution:
1. Reduce the traction speed;
2.Dry the raw materials;
3.Raise the extusion temperature;
4. Raise the blow ratio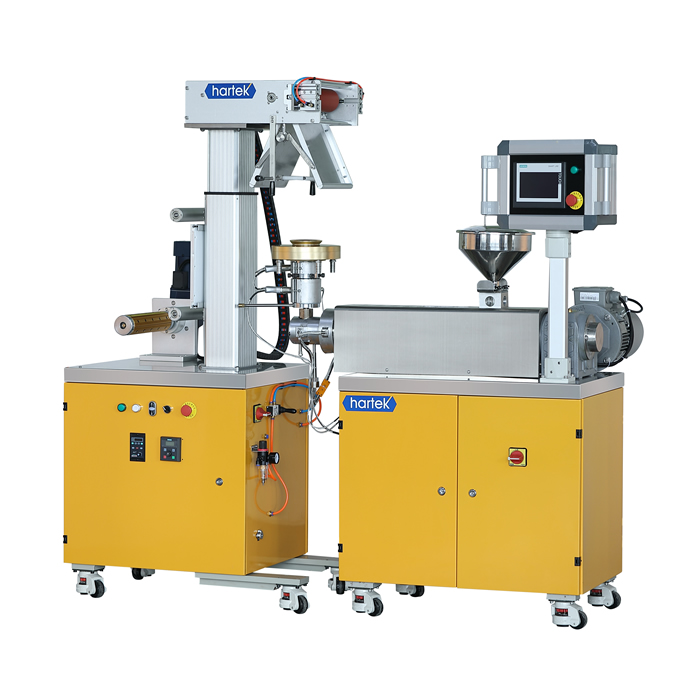 Hartek is manufacturer,supplier&exporter of Lab single screw extruder, Lab twin screw extruder, Lab film blowing machine, Mni 3D printer filament extrusion line, Lab cast film extrusion machine, Lab two roll mill, Lab banbury mixer,Hot-melt extrusion line etc.