Some problems and solutions of Lab twin screw extruder.
1.The pressure on die head is unstable.
Reason: The speed of the main motor is uneven. Or the feeding motor speed is not uniform, feeding volume not steady.
solution
:Check the main motor control system and bearings. Check feeding system motor and control system.
2.The main motor can't start
Reason:The start procedure is wrong. Main motor wire problem, the fuse wire might be burned.
solution
:Check the program,start machine again with correct procedure; Check the main motor circuit; Check whether the lubricating oil pump ,Check the status of interlocking devices associated with the main motor;Check whether the emergency button is reset;Turn off the main power and wait for 5 minutes then restart the machine.
3.Low oil pressure
Reason:The pressure setting of the lubricating oil regulating valve system is too low. The oil pump is faulty or the suction pipe is blocked.
solution:Check and adjust the pressure regulating valve of lubricating oil system. Check oil pump and suction pipe.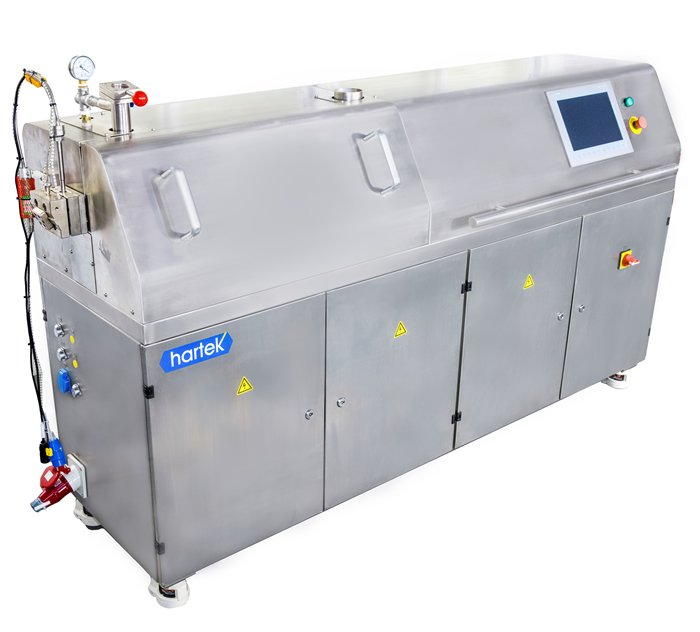 Hartek is manufacturer,supplier&exporter of Lab single screw extruder, Lab twin screw extruder, Lab film blowing machine, Mni 3D printer filament extrusion line, Lab cast film extrusion machine, Lab two roll mill, Lab banbury mixer,Hot melt extrusion line etc.